Deleting your ooOo® account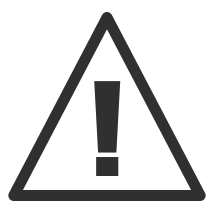 WE CANNOT DELETE ACCOUNTS VIA EMAIL OR PHONE REQUESTS. THIS IS TO PROTECT USERS DATA. IF YOU BECOME AN INACTIVE* MEMBER YOUR ACCOUNT WILL BE AUTOMATICALLY DELETED.
Login and delete
If you want to leave us, for whatever reason all you need to do is login to the app and select
SETTINGS > DELETE ACCOUNT
. It takes just a few seconds. The app will connect to our servers and all your data will be erased within a few seconds. All of the following is erased:
Your account + all personal information
All messages you have sent
All messages you have received
Newsletter letter subscription
Your picture
We don't keep any of your data after you have deleted your account. Some other sites like to keep data to make their subscriber numbers look better. We feel this is a breach of your privacy. If you decide to leave us then we respect your wishes and hope you may return again in the future or tell your friends about the quality of the service we provide.
Did a 3rd party make an account?**
Now and again we receive emails from concerned members of the public that they have been signed up to ooOo® without their permission. We can promise you this is not us doing it! It will be a friend or another 3rd party that has entered
your email address
on the registration page within our app. It's impossible for us to stop this but we have thought about it! If an account is created and the user doesn't login within 48 hours the account will be automatically deleted. As the 3rd party doesn't have access to your email account they will never get the password and never login. So do nothing and 48 hours later the account will be erased.
* Inactive members: Please see or terms and conditions for our definition of inactive as the length of inactivity may change due to modifications to the terms or EU data laws. ** Opt-in membership: ooOo® operates a strict opt-in membership. If you register for an account and don't login within 48 hours your account will be deleted. This ensures a 3rd party cannot create an account on your behalf.