Best dating app opening lines: Don't say, hi!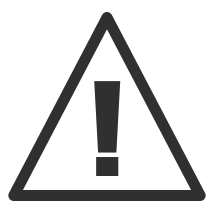 THIS ARTICLE IS FOR MEN ONLY. WOMEN ARE WELCOME TO READ IT AND WE HOPE YOU AGREE WITH ITS SENTIMENT.
You have chosen people you like and you have a match. What next?
Firstly, it's still considered the guys job to start the conversation. Ladies will very often not send the first message and will also not be impressed if you take days to send it. You need to react quickly but you cannot be lazy.
Whatever you do, don't say, 'Hi'. In fact don't say any of the following:
These opening messages are not going to get you many replies. They are boring, dull and pointless. The best outcome you can expect is for the woman to replay back with . . . "Hi" or "I'm good". You now have to send another message to get the conversation started. Your one-line opener has been a total waste of time!
It's like a pick up line
As you can only chat with a mutual match within ooOo® you can be sure that your match is attracted to you so there is no need to be shy or nervous about sending that first message. Your message is still very much like a chat up line (pick up line in the United States / Canada). Here are some ideas you may like to try.
---
Jokes
Short and simple one-liner jokes can work well. But you need to make sure it's a one-liner and doesn't need a reply or if it does, include it at the same time. Here are some examples:
Yesterday I bought the world's worst thesaurus . . not only is it rubbish, it's rubbish.
I think I'm immortal . . . well I haven't died yet.
Why do you never see elephants hiding up in trees? . . . because they are really good at it!
These are much better than just saying 'Hi' but they are not personal so she may think you send the same line to every match. You should also include a message with them such as, 'My friends think I'm funny, what do you think?'
---
Multiple choice
The idea here is to choose to two things and position them as a multiple choice question. If possible you can make it something topical and current, some examples are:
Dogs or cats?
Starwars or Startrek?
Bacon or cheese?
---
Flattery
A good old fashioned complement can also work well but avoid something generic, something that could apply to anyone. For example, 'WOW, you look great'. To make it personal you have to base it around her photo, name or other details that are available on her profile page. Here are some examples:
Did you get set your profile age incorrectly? You don't look anywhere near 32.
I love your smile in your picture, now I just need to make sure I say something funning so I can see it again . . . ADD YOUR JOKE HERE
---
Personal puns
If you're really creative you can come up with a pun based joke based around the other persons first name. This approach has two key benefits, the first is it's personal, so it shows you have paid some attention to your match and you're not sending a message you send to everyone. The second is you should make them laugh. If you get this right you should get a reply and then start a conversation. Here are some examples:
Sarah:
Did you know I was in a boy band? I could Sarah-nade to you
Rachel:
They call me Martin Luther King because I'm all about Rachel equality
Jen:
Would you like to go for a Jen and tonic with me?
Creating a name pun is not too difficult, you need to find another word that includes or rhymes with her name. If you use Katie as an example. Write down some thoughts in a list:
KT
K Tea
Cake Tea
K 80
K eighty
Ka tie
After making the list hopefully something will jump out as a potential for your pun.
If you turned me down for coffee I would have to say, "O Katie" then?
I think the name K-80 is 10 times better than K-8
K T, R U O K ?
A D 8 4 K T, O K ?
---
Summary
You need to make your first message count, it needs to cause a reaction and give her a reason to reply to you. You have already spent time making sure your profile picture is the best it can be, you have spent time finding a match so don't waste all this effort with a weak first message. The personal name pun may take you 5 or 10 minutes to create but its success rate is so much better than anything else so you should always try this first. If you struggle (she may have a difficult name) then try an joke, multiple choice questions or complement. But under no circumstance is saying "Hi" ever acceptable.